You are here
News 23.06.2021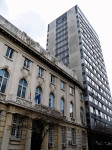 23.06.2021
Road Transport Administration Executive Agency will give an online demo of the System for providing administrative e-Services
Road Transport Administration Executive Agency (RTAEA) will give an online demonstration of the system for providing administrative e-Services. It is envisaged to present the capabilities, functionalities and operation of the following administrative e-Services: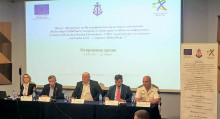 23.06.2021
ЕА "Maritime Administration" will install national integrated maritime surveillance infrastructure
Executive Agency "Maritime Administration" will install a national infrastructure for integrated maritime surveillance based on the CISE data model. А kick-off meeting of the project "Implementation of Integrated Bulgarian Maritime Surveillance, based on a Common Information Sharing Environment (CISE) for the EU maritime domain surveillance - with the acronym InBulMarS 2" was held today in Varna.