You are here
News 13.05.2022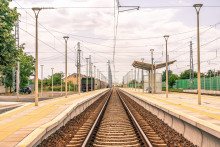 13.05.2022
Contract signed for financing the project for modernization of the railway line from Voluyak to Dragoman
The Ministry of Transport and Communications and the National Railway Infrastructure Company signed an Agreement to finance the project "Modernization of the railway line Sofia - Dragoman - Serbian border, railway section Voluyak - Dragoman - Phase 1". The financial assistance granted amounts to BGN 166.2 million, which will be provided by OPTTI 2014-2020.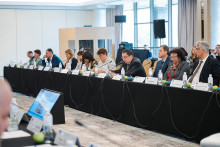 13.05.2022
62% of the budget of OP on Transport and Transport Infrastructure disbursed, in the railway projects – only 33%
The funds disbursed from the budget of OP "Transport and Transport Infrastructure" 2014-2020 are currently 1.08 billion euros, which is 62% of the total resource of the Program. The lowest absorption of funds is reported in railway projects - 33%. This became clear during the regular Meeting of the Monitoring Committee of OPTTI 2014-2020, which took place in the period 11-12 May in Sofia.