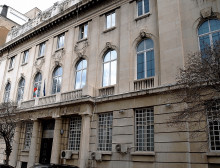 565 applications were submitted by bus carriers to apply for State Aid.
The deadline for submitting documents through the Management System of National Investments (NIMS) was 16:30 on 23 December 2021.
By Order of the Minister of Transport and Communications Nikolay Sabev, a Commission has been appointed to assess the administrative compliance and admissibility of the submitted applications. The documents will be considered in the order of their receipt.
The provided funds amount to BGN 40 million and are at the expense of the contingency and / or urgent expenditure reserve for 2021 under the Central Budget in the part for supplementary and compensatory measures in connection with COVID-19. The measure aims to compensate for the negative impact on economic activity from the registered decline in revenues of bus carriers.