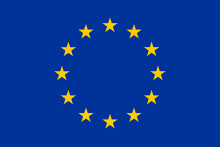 Project proposals submitted in the "Transport" sector in the second call under the Connecting Europe Facility (Cohesion package) are of total value of 430 mln. Euros. Seven are the projects submitted by SE "National Railway Infrastructure Company " (NRIC), SE "Port Infrastructure" and SE "Air Traffic Service Authority".
In the railway sector, NRIC applies with projects for modernization of the railway sections Voluyak - Dragoman and Kostenec - Septemvri, as well as for the construction of ERTMS in the railway direction Sofia - Pernik - Radomir - Kulata. The total value of the three submitted railway project is slightly over 230 mln. Euros.
State Enterprise "Air Traffic Service Authority", in partnership with 13 other European countries, applies for joint management of air traffic. The Company participates in activities related to networking of cooperation in air traffic management and building of a system for comprehensive management of exchange of air information. The value of the Bulgarian participation in the project is 3,6 mln. Euros.
In the water sector have been submitted three projects amounting to 10 mln. Euros. "Rix Comex" Project provides identification and implementation of River Information System at corridor level. Partner countries in the project are Hungary, Slovakia, Croatia and the Czech Republic. The second project submitted by SE "Port Infrastructure" is "Bulris Evolution", which aims to be upgraded the activities in the previous projects "IRIS Europe 3" and BULRIS, related to river information systems for the management of navigation along the Danube River. The third project "Vidin Connect" includes conducting a feasibility study for the construction of an intermodal terminal in Vidin.
The results of the evaluation of the projects are expected to be announced in mid-year.