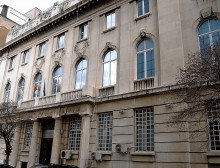 Bus undertakings applying for financial support will be assessed only on admissibility, without evaluating project proposals. In this way, the Ministry of Transport, Information Technology and Communications (MTITC) guarantees simplified rules for submitting documents and maximum objectivity of the process. Each eligible candidate will be able to receive funding. Thus, the connection between the bus carriers and MTITC will be direct, without the need for them to use consultants and pay fees and commissions.
MTITC makes this clarification in connection with signals received from bus carriers for misleading proposals for mediation by consulting companies.
Bulgarian micro, small and medium-sized enterprises engaged in bus transport can apply for financial support from 10:00 a.m. on October 21, 2020 to 5:00 p.m. on November 10, 2020. Applications are submitted entirely electronically via UMIS 2020 at the following Internet address: https://eumis2020.government.bg in the framework of the Operational Program on  Innovation and Competitiveness.
The companies can find the package of documents on the website of the Ministry of Transport, Information Technology and Communications (MTITC) at the following link: /bg/category/225/dokumenti-po-myarkata-za-finansova-podkrepa-na-avtobusnite-prevozvachi