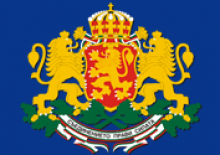 On May 10, 2016 the Council of Ministers hosted the conference "Data inviting - a year later".
During the event  the progress of Bulgaria on the Open Data Platform (https://opendata.government.bg) was presented. Bulgaria's Open Data Portal where state institutions publish sets of statistics and data. 177 sets of data as public information available to be used for commercial and non-commercial purposes could be found on the portal.
According to a European Commission study of the maturity of open data in the European Union from the last places in 2014, Bulgaria moved to the leading 10 Member States of the EU and European Economic Area in 2015, in the group that sets the trends.
And according to the index of Open Knowledge Foundation, from 51st in the world, our country is now 16th.
More people need to start using this information. This requires skills in data analysis - to create a culture to work with data, appropriate analyzing of data and making informed and sound decisions based on these data.
More information:
http://www.government.bg/cgi-bin/e-cms/vis/vis.pl?s=001&p=0212&n=3832&g