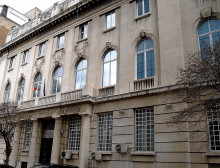 The Ministry of Transport, Information Technology and Communications paid BGN 29,119,637 to support bus carriers to deal with the consequences of the COVID-19 pandemic.
By the application deadline, 639 applications had been submitted. MTITC assessed administrative compliance and eligibility by approving for funding 580 bus undertakings with which it concluded grant agreements.
It is worth reminding that BGN 193 million were redirected last year from the Operational Program on Transport and Transport Infrastructure to the Operational Program on Innovation and Competitiveness to support micro, small and medium enterprises. Following consultations, the European Commission approved a specific measure to allocate BGN 30 million of the redirected funds to provide operating capital for Bulgarian micro, small and medium-sized enterprises engaged in bus transport.