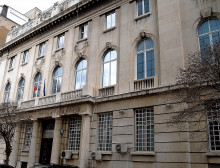 Draft of amendment and integration of the Electronic Communications Act envisages sanction from BGN 50 000 to BGN 2 000 000 for the mobile operators that break the new rules for roaming in the European Union. It was published for public discussion on the website of the Ministry of Transport, Information Technology and Communications /bg/suobshteniya/normativni-aktove-suobshteniya/proekti-na-normativni-aktove-suobshteniya/proekt-na-zakon-za-izmenenie-i-dopulnenie-na-zakona-za-elektronnite-suobshteniya-0.
The penalties refer to the provision of false information regarding the "Fair use policy". According to the new Regulation, in case of exceeding a certain volume of data, used in roaming, the operator may impose a limit on the use or define an additional fee on the used mobile Internet abroad. The mobile operators are obliged to inform the users via text message in case they reach the limit.
The amendments of the Electronic Communications Act aim to implement effective and restrictive sanctions for breaking the provisions of the Regulation, by which from 15 June 2017 the retail mark- ups for roaming services in the European Union are removed. The new texts in the Act guarantee the balanced policy for protection of the customers' rights, who use roaming services, and the interests of the providers of these services within the EU.