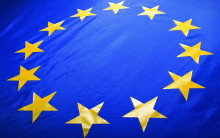 The European Commission is launching a discussion with Member States and the European Parliament in connection with published results of studies about the negative impact of texts of the Mobility Package I. This confirms the Bulgarian position that regulations such as the provision for the return of the vehicle every 8 weeks, as well as the cabotage rules for combined transport, are in contradiction with the principles of the Green Deal and the plans for climate neutrality.
The results of both studies show that these provisions would lead to 3.3 million additional tonnes of CO2 emissions per year. It is estimated that up to 704 tons of oxides of nitrogen and 251 tons of particulate matter would be generated.
The discussion that is a result of the published studies is in line with the efforts of Bulgaria and the other Member States, in the group of the like-minded, to protect the interests of freight transport and national economies. The EC is expected to express its thesis on the subject before the entry into force of the two provisions of the Mobility Package I in February 2022.
A letter sent by the Commissioner for transport Adina Vălean to the respective ministers of Member States, indicates that eight months after the adoption of the Mobility Package I, its primary objective of significantly improving the functioning of the road transport sector has not been met.
The Commission also points out that following the assessment of the impact of the two provisions, it will if necessary exercise its right to come forward with a targeted legislative proposal before the entry into force of the two provisions on 21 February 2022.
Commissioner Vălean concluded: "In the light of the results of these two studies, I call on Member States and the European Parliament to reflect on the projected negative impacts of these two amendments and share their views with the Commission."