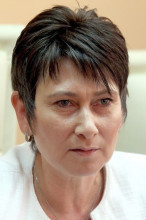 Daniela Vezieva has been appointed a Member of the Board of Directors of Holding BDZ EAD.
She will take the position after recording it in the Commercial Register.
"The thorough focus of the economic model will be on the customer. The railways are the green future of European Bulgaria", Vezieva commented on her priorities.
Daniela Vezieva possesses a doctorate degree in economics. She has many years of experience in the field of public finance and administration. She has held managerial and executive positions. Participates in the development of new management models. She speaks English and Russian.