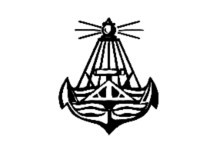 THE EXECUTIVE AGENCY FOR EXPLORATION AND MAINTENANCE OF THE DANUBE RIVER based in Ruse is the only specialized organization in Bulgaria that carries out the entire range of support activities for the maintenance of the waterway, the aquatory of the ports and the winter camps to ensure safe navigation in the Bulgarian section of the river.

The Executive Agency for Exploration and Maintenance of the Danube River is a legal entity based in Ruse, secondary administrator of budget credits under the jurisdiction of the Ministry of Transport, Information technology and Communications and operates in accordance with the Bulgarian Law for Administration, the Law on the Maritime Spaces, Inland Waterways and Ports of the Republic of Bulgaria, the Founding Charter of the Agency and other applicable laws and regulations.

We conduct complete hydromorphological and hydrological surveys of the river;
We coordinate all projects related to the complex utilization of the Danube river;
We inform the corresponding authorities and organizations in case precautionary measures against threats of flooding, icing, bank corrosion, etc are needed;
We publish navigational maps, hydrological reference books and other navigational aids, two- and seven-day river level forecasts, as well as daily weather forecasts for the Bulgarian section of the river;
We provide information gathered via surveys of the Danube River to all relevant Ministries, authorities, and research and design institutions in the country.

We are official members from Bulgaria to GIS Forum - Forum that is working with projects on the Danube river and Inland Waterways under the patronage of the Danube Commission.
Address: Bulgaria
Post Code: 7000
Ruse 6, Slavyanski Blv.
E-mail: appd@appd-bg.org

Central phones:(+359 82)823 133, (+359 82)823 134,
(+359 82)823 135, (+359 82)823 136, +359 889 418 458,
+359 889 419 182
Fax: (+359 82)823 131