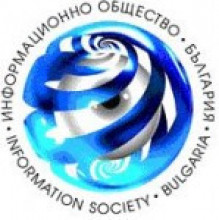 The  Program is a continuation of the National Program "Digital Bulgaria 2015", taking into account the achievements and  the new European strategic and programming guidelines for achieving a smart,  sustainable and inclusive digital growth for the period up to 2025 which aims at modernizing and widespread implementation of intelligent IT solutions in all areas of the economy and social life by creating an environment for widespread use of information and communication technologies , new technologies for businesses and citizens, uniform standards and a high level of network and information security and interoperability. It sets out the objectives, measures and activities related to the development and widespread use of ICT, the commitment of the different institutions within their sectoral policies.
Six key priority areas for action to achieve smart, sustainable and inclusive digital growth in the period up to 2025 are identified:
Establishment of appropriate conditions for the development and accessibility of digital networks and services;
Developing a dynamic and innovative digital economy and increasing its growth potential;
Enhancement of digital competence and skills;
Ensuring effective and high-quality public e-services for business citizens and government;
Promoting a secure cyber ecosystem: addressing the challenges of cybersecurity;
Internet governance.
Goals:
The new regulatory framework for electronic communications - a key prerequisite for ensuring the sustainable development of the electronic communications sector;
Harmonized use of radio spectrum;
Overcoming regional disparities by stimulating investment in ICT infrastructures and technologies;
Supporting ICT research and innovation;
Digitalization of Bulgarian industrial sectors and related services and development of a data-based economy;
Modernizing school and tertiary education in the area of information and communication technologies;
Improving the qualitative characteristics of the workforce in the context of information and communication technologies;
Increase of highly qualified ICT specialists;
Ensuring the rights of children in the digital environment;
Accelerated development of eGovernment;
Creating the conditions for equal access to all social groups, including people with disabilities, to digital public services;
Ensure a high degree of interoperability, network and information security;
Building resilience to cyber-attacks and strengthening cybersecurity capabilities;
Governing  Bulgarian top-level domains (.bg and .бг ) in the interest of the society and becoming a preferred place for registration of names by Bulgarian citizens and organizations;
Safer Internet for children.
The priorities and the goals are selected according to the priority areas of action of the main European strategic documents. The achievement of the objectives in each priority area will provide balanced support for the supply and demand of ICT to derive sustainable economic and social benefits, both from their widespread application in Bulgaria and from facilitated access to the digital single market of the EU.