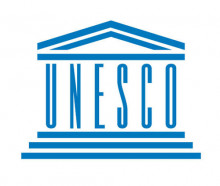 The United Nations Educational, Scientific and Cultural Organization  UNESCO launched an "Internet Universality Indicators" public consultation based on UNESCO's Internet Universality Concept.
The Internet Universality Concept focuses on the characteristics of the Internet that UNESCO considers to be very important for unlocking its potential for sustainable development. It recognises that the internet is much more than infrastructure and applications. It is a network of economic and social interactions and relationships, which has great potential to enable rights, empower individuals and communities and facilitate sustainable development.
Understanding the internet in this way helps to draw together different facets of internet development, concerned with technology and public policy, rights and development.
"Internet Universality" as a concept captures what is important in light of the growing pervasiveness of the Internet in human affairs. It highlights the behavioral norms and values underpinning this trend and points to the need of strengthening them so as to have an Internet that helps realize the highest aspirations of humanity, which is ubiquitous and serves everyone, and which reflects general participation in its development and governance.
Internet Universality embraces four principles – the R-O-A-M principles – which have been fundamental to the development of the internet:
R – that the internet is based on human Rights
O – that it is Open
A – that it should be Accessible to all
M – that it is nurtured by Multistakeholder participation.
MTITC invites all stakeholders to actively participate in this professional consultation by completing the questionnaire in Bulgarian or English and sending it by October 20 2017. to the IT Directorate experts:
Anelia Dimova, tel. 949 2250, adimova@mtitc.government.bg
or
Diman Stamatov, tel. 949 2358, dstamatov@mtitc.government.bg
The Questionnaire can also be completed and sent online directly to UNESCO in Bulgarian or English by 31 October 2017.