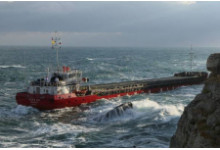 At 04:13:43 on 20.09.2021, the motor vessel "Vera Su", navigating from the port of Yuzhniy, Ukraine to Varna, loaded with 2 837,201 mt Urea, missed a way point for joining in the Traffic Separation Scheme due to the falling asleep of the second officer and ran aground on the Bulgarian coast in the area of Yailata Protected Area.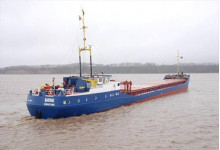 At 22:08 on 14.12.2020, the chief engineer of the m/v Mare fell overboard from the stern of the ship, while trying to retrieve his mobile phone, which turned out to be on the deck behind the railings. 
The ship left the Port of TPP Varna and came out of Varna Lake. The fall of the chief engineer was noticed by the ship's cook, who immediately informed the master, who was on the bridge, and the two ran to the stern. As the master threw a lifebuoy into the water and tried to locate the chief engineer, the cook suddenly jumped over the railing into the water.
A search and rescue operation was carried out, during which the chief engineer was found and rescued. The search for the cook continued, including divers and patrols along the coast, but without results. The cook's body was found ashore about a month later, and the established cause of the death was drowning.
The safety investigation of the accident was carried out by a Commission of the National Board for Aircraft, Maritime and Railway Accident Investigation, after reaching an agreement with the investigating authorities of the Flag State of the ship - Republic of Vanuatu.
The Commission considers that the main cause of the very serious accident was a human error in the actions of both the chief engineer and the cook.